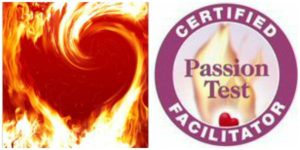 The Living Passionately Workshops are offered over less than a day. They are small group workshops run in comfortable, casual settings where you can enjoy mingling with other like minded men and women who are all focussed on creating their best life possible.
This workshop will guide you through the use of the worlds No 1 tool for gaining clarity around what means most to you. You will discover your top 5 Passions and even better – you'll learn ways to implement them into your life.
This tool is called The Passion Test.
You can expect to leave feeling inspired, invigorated and ready to pursue your dreams and make them your reality.
Living Passionately Workshop
$149.00
Early Bird discount when available
$129.00
Location Availability:
*If you would like to host a workshop in your area, please contact me for details.
Testimonials:
On Saturday 16th July 2016 I reluctantly attended The Passion Test workshop with Karen. 2 hrs before I started to get a migraine which was my fears at work trying to dissuade me from attending, however I had agreed to pick up another person on the way who was excited to attend so I battled on! Whilst working through the course I again struggled to come up with my top passions. I listed 4 things which I thought would complete the task (and get me off the hook) and be able to participate with the training. It was evident later on that the items on my list were not my true passions
The next day I had a one on one session with Karen. We decided to start my list over and to my surprise I came up with a list of 10 items within about 2 minutes
These were so completely different from the day prior. I have followed the teachings from the session and can't believe the clarity which is now so so evident. I have realised now that I have been living under a mask. A very toxic mask which has deprived me from being fulfilled and caught up in everything else EXCEPT my true passion. I was even seeing death as a better option to living. I even accepted being unhappy to a better option of living and being happy
Something that Karen mentioned at the training about TRUSTING is ringing true to me now. Know what your passions are and the HOW will take care of itself.
Today is Tuesday and already 3 of my passions are starting to be realised. I'm ready and starting to get excited about moving forward. I'm worthy of this change and I'm really grateful that Karen has been and will in the future be part of my journey.
Perfect timing, perfect teachings……
Thank you 🌟
The Passion Test
Karen's passion for sharing this valuable tool was palpable and ignited the seeds of passion of everyone in the room! I certainly gained newfound clarity and feel more committed than ever to living my passions.